VALUE ADDED WITH OLDER, MATURE PUPPIES

These happy, standard Australian Labradoodle puppies for sale from Princess Leia and Aus'm Ozzie were born May 2nd and are house-trained, leash trained, have attended weekly puppy socialization classes, and are sleeping through the night in their own crates at our bedside!
These Value Added puppies are only available due to an illness and death in the family this summer, so we are just now updating our website to show their availability. This is your opportunity to adopt a delightful standard puppy with more skills on board 😀 55 to 60 lbs.
---
---
MATURE Available Puppies – Standard and Medium in Size

READY NOW – $2750!!!
Two Available Puppies (Below)
Princess Leia's Standard Pups at 26 weeks old (October 31st, 2018)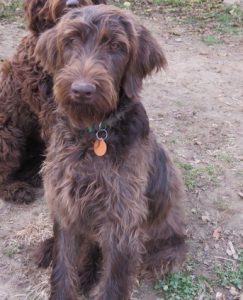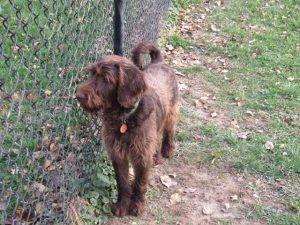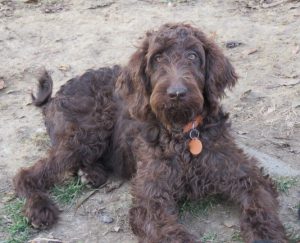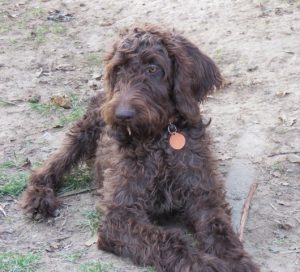 Mom and Dad
Princess Leia and Aus'm Ozzie had puppies May 2nd, 2018. These awesome Standard sized puppies with more skills on board are ready for their forever homes  now! Previous litters have had amazing temperaments and beautiful fleece to curly fleece coats in shades of chocolate 🙂 These are outstanding non-shedding Australian Labradoodle puppies from multi-generational lines!
Price: $2,750
Personal Delivery to your home or Airport is Available: $375 to $500 if flying to East and West Coasts.  Neighboring states within a 4 hour delivery round-trip at no charge, conditions apply.

PLEASE NOTE:  We do NOT charge state tax as we have farm exemption status!
---
---
MOLLY MALONE has an awesome Chocolate boy born May 12th, with our lovable standard boy Beauregard AVAILABLE NOW at 20 weeks, October 2018!!!
UPDATE: Sorry he has gone to his forever home!
---
OUR GUARDIAN PROGRAM
If you are interested in a FREE non-shedding, allergy friendly Australian Labradoodle as part of our local guardian home program… see Guardian Home link for further information.
Princess Leia-Aus'm Ozzie Green Collar Boy at 25 weeksPrincess Leia-Ausm Ozzie Green Collar Boy sitting at 25 weeks